Thursday, March 20, 2008
How Fast Can You Go To Sleep (T13 #9)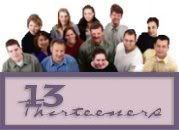 The other night and a few nights after, I just can't put myself to sleep. I kept on tossing and tossing on bed but I still could not go to sleep (Insomnia). I opened my computer and tried surfing the internet to tire my eyes so I could sleep but unfortunately I wasn't able to. I opened a site which interested me that I could not resist copying it so I could share it to you or to anyone who has diffculty in sleeping too. To share it with you, here are helpful tips:
Eat a bedtime snack (A small, low protein, high carbohydrate bedtime snack, such as juice and cookies, eaten about an hour before bedtime, can help you fall asleep sooner. (Pizza does not qualify.) On the other hand: Studies indicate that foods with large amounts of the amino acid L-tryptophan help us sleep better. These include warm or hot milk (but not cold milk), eggs, cottage cheese, chicken, turkey and cashews. Try both food theories, and see which works best for you.

Avoid Caffeine, Alcohol and tobacco - It should be obvious, but some people forget that coffee is not the only drink containing caffeine. Tea (black, not herbal), chocolate and cola drinks are also high in caffeine.

Sleep in a well-ventilated room - Fresh air (we know - it's hard in the wintertime) and a room temperature between 60-65 degrees will give you the best sleeping conditions. Any warmer and you'll toss and turn from the discomfort of being too warm. Keep the thermostat down and do your temperature-adjusting inside the bed -- with more or fewer blankets.

Sleep on a good firm bed - A firm bed will give your entire body the support it needs to really relax. It's better for your spine, too.

Sleep on your back - It's the best position for relaxing, and allows all your internal organs to rest properly. If you must sleep on your side, do it on your right side, not your left. Sleeping on the left side causes your lungs, stomach and liver to press against your heart, causing stress on an organ that most of us find quite useful.

Get some physical exercise during the day - People with "mental" jobs, like office workers, have far more trouble with insomnia than do people who work physically hard all day. Even 15 minutes a day of exercise (at least half an hour before going to bed so your body will have a chance to slow down) will give your body the activity and oxygen it needs to help you relax more and sleep better.

Keep regular bedtime hours - Your body likes regular routines, whether you do or not. It likes to know that it's going to get up at the same time each day, eat at the same times, and go to bed at the same time. Not very exciting, maybe, but comfortable. So pick a reasonable and regular time to go to bed each night. And stick to it. Even if you don't think you're tired when the time comes. think you're tired when the time comes. Your body will appreciate it. And after a while when it feels it can rely on the routine, it will begin to repay the favor by letting you get to sleep when you want.

Don't sleep in - Get up at the same time every day, even on weekends and holidays. Once you've awakened, get up. Don't lie in bed awake, thinking about getting up. Just do it.

Get up earlier in the morning - At least try this when you're trying to set up your new regular bedtime routine. As much as you may hate getting up one-half hour earlier (or even more) than you really have to, you'll be that much more tired at night and more apt to get to sleep. Once you and your body have the confidence that you can get to sleep when you want at night, you can go back to your preferred wake-up-in-the-morning time.
Keep your bed a placet for sleep - Okay, and maybe for one other thing. But not for working, reading, watching television, doing crossword puzzles, or whatever else occupies you in the evening. Let your mind and body identify bed with sleeping.
Avoid naps - Sure, they're nice to do during the day, and if you couldn't sleep at night, you're grateful for any chance to sleep. But if you're really having trouble sleeping at night--and you're not a senior citizen who sleeps for small periods of time, skip naps. You'll be more tired at bedtime and more able to fall asleep.
Avoid illuminated bedroom clock - Try to keep your bedroom as dark as possible. An illuminated bedroom clock is a source of light that can be extremely annoying if you're having a hard time getting to sleep. If you can't replace the clock, at least block its light with something.
If you can't sleep, get up - Don't lie awake trying to get to sleep any longer than 30 minutes. If it goes that long, get up. Do something quiet and non-stimulating. When you feel tired again, go back to bed.
Hope these helpful tips helped you.
Get the Thursday Thirteen code here!

The purpose of the meme is to get to know everyone who participates a little bit better every Thursday. Visiting fellow Thirteeners is encouraged! If you participate, leave the link to your Thirteen in others comments. It's easy, and fun! Be sure to update your Thirteen with links that are left for you, as well! I will link to everyone who participates and leaves a link to their 13 things. Trackbacks, pings, comment links accepted!

View More Thursday Thirteen Participants

Thursday Thirteen Tag
Posted by Cheerio :: 1:02 PM :: 15 Comments: