Sunday, June 8, 2008

This is my first time to join Unconscious Mutterings. I hope I'm doing it right. If I'm not, could anyone please tell me. Thanks. Here are the words for the week.:
This is fun. Think of anything that comes first into your mind when you see this word.
Rambling :: a child of keeps rambling or complaining of anything.


Magnetic :: Personality


Again! :: Repetitive


Acoustic :: Good absorption of sound especially in a music room.


Mahogany :: Wood.


Promises :: Mostly are made to be broken


Ill fitting ::


Sublime :: adoration or reverence


Poop :: Oops! This is what my 1 yr. old grandson does.


Disoriented :: A little bit confused.
Posted by Cheerio :: 10:34 AM :: 6 Comments:



Saturday, June 7, 2008
Posted by Cheerio :: 8:01 AM :: 1 Comments:



Thursday, June 5, 2008
World's Largest Pool! (Thursday Thirteen #14)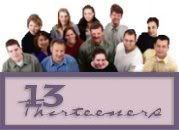 Just the other day after so long a time, I opened my email and was amazed what was sent to me. I just couldn't believe what I saw. I would like to share this with you and let me know if you think this is pretty cool. This is the biggest pool I have seen in my entire life. And that it's already open.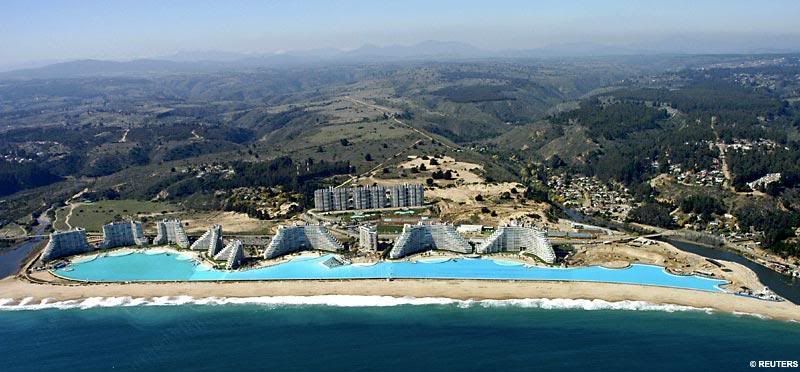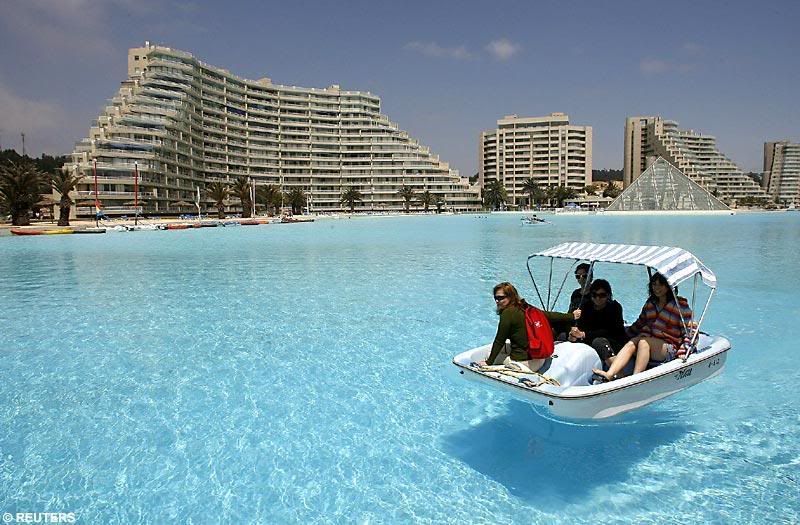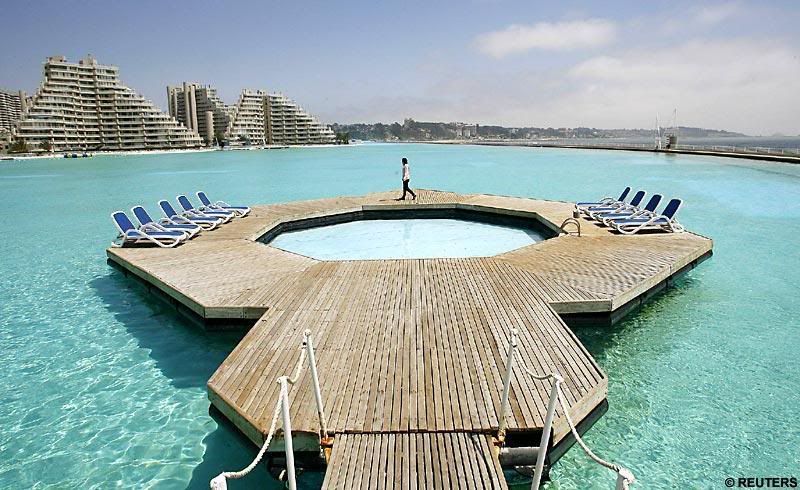 Here are 13 things you would want to know more about this biggest pool:
If you like doing laps in the swimming pool, you might want to stock upon the energy drinks before diving in to this one.

It is more than 1,000 yards long, covers 20 acres, had a 115 ft deep end and holds 66 million gallons of water.

The Guinness Book of Records named the vast pool beside thesea in Chile as the biggest in the world.

But if you fancy splashing out on one of your own - and you have the space to accommodate it - then beware.

This one took five years to build, cost nearly £1billion and the annual maintenance bill will be $2million.

The man-made salt water lagoon has been attracting huge crowds to the San Alfonso del Mar resort at Algarrobo, on Chile 's southern coast, since it opened last month.

Its turquoise waters are so crystal clear that you can see the bottom even in the deep end.

It dwarfs the world's second biggest pool, the Orthlieb - nicknamed the Big Splash - in Morocco , which is a mere 150 yards long and 100 yardswide.

An Olympic size pool measures some 50 yards by 25 yards.

Chile 's monster pool uses a computer- controlled suction and filtration system to keep fresh seawater in permanent circulation, drawing it in from the ocean at one end and pumping it out at the other.

The sun warms the water to 26c, nine degrees warmer than the adjoining sea.

Chilean biochemist Fernando Fischmann, whose Crystal Lagoons Corporation designed the pool, said advanced engineering meant his company could build 'an impressive artificial paradise' even in hospitable areas.

As long as we have access to unlimited seawater, we can make it work, and it causes no damage to the ocean.
What can you say about this? Mind giving me a feedback? Don't you think this is quite cool for a pool? Would you love swimming there?
Get the Thursday Thirteen code here!

The purpose of the meme is to get to know everyone who participates a little bit better every Thursday. Visiting fellow Thirteeners is encouraged! If you participate, leave the link to your Thirteen in others comments. It's easy, and fun! Be sure to update your Thirteen with links that are left for you, as well! I will link to everyone who participates and leaves a link to their 13 things. Trackbacks, pings, comment links accepted!

View More Thursday Thirteen Participants

Thursday Thirteen Tag
Posted by Cheerio :: 7:22 AM :: 25 Comments:



Wednesday, June 4, 2008
Did I Scare You? (WW #13)
Come Join the Fun
at
Wordless Wednesday
Give the Banner a CLICK
Wordless Wednesday
Posted by Cheerio :: 9:26 AM :: 14 Comments:



Tuesday, June 3, 2008
Posted by Cheerio :: 9:19 AM :: 2 Comments:



Monday, June 2, 2008
"OVER" Manic Monday #12
Today, June 2, Monday
This week's theme:

'OVER'
Honestly, when I hear the word

"over"

it makes me sad because it may mean

"over"

of something that I may still want or over of someone I love. After searching, I found something to post that won't make me sad about the word

"over"

. This one is something and it made me happy that it made me post it.

"Over" (cricket) From Wikipedia, the free encyclopedia:

In the sport of cricket, an over is a set of six consecutive balls bowled in succession. An

over

is normally bowled by a single bowler. However, in the event of injury preventing a bowler from completing an over, it shall be completed by a teammate.
An over must consist of six legal deliveries. No balls and wides do not count toward the six-ball tally. The captain of the fielding team decides which bowler will bowl any given over (subject to the restriction that no bowler may bowl two overs in succession).
At the completion of each

over

, the direction of bowling reverses, so that the new bowler will approach the batsman from the opposite end of the pitch. No bowler is allowed to bowl consecutive

over

s. Generally, the captain will appoint two bowlers to alternate

over

s from opposite ends of the pitch, until one tires or becomes ineffective, at which point the captain will replace that bowler with another. The period of time during which a bowler is part of such a pair is known as a spell.
In one-day cricket, bowlers are restricted to the total number of

over

s they may bowl in a match, and the length of the game is determined by the total number of

over

s bowled (usually 40 or 50 per innings and just 20

over

s per innings in Twenty20). In Test and county cricket, teams are usually required to bowl a minimum number of

over

s per day to prevent spoiling of the game by a slow

over

rate.
A maiden

over

is one in which no runs are scored. A wicket maiden is one in which no runs are scored and at least one wicket is taken.
If you find Monday Manic Fun

Come and Join


You can visit MO


click on the banner above manic monday

manic monday
Posted by Cheerio :: 9:31 AM :: 8 Comments: