Thursday, March 13, 2008
Did You Know? (Thursday Thirteen #8)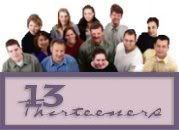 I have not participated for quite some time and I'm so sorry for that. I really was very busy the past few weeks. My hands were full of things to be done that didn't seem to end. Anyway, here I am now making up for my lost time. I'm listing 13 random things of did you know things:
Where did the term OK come from? - (a) OK stands for Oll Korrect, a jocular mispelling of all correct, coined in 1938; (b) the initials of Old Kinderhook, who was seeking re-election as US President in 1840. The OK Club was formed to support his campaign, but the vote didn't turn out OK.

In Yugoslavia, Turkey, Iran, Bulgaria, Brazil and parts of Greece, nodding the head up and
down means "no". And shaking the head back and forth means "yes."

Why do barbershops use red and white poles as their symbol? - Because aside from giving haircuts and shaves, barbers once did the work of surgeons and dentists - blood letting, minor surgery, and teeth pulling. During the blood letting, patients hold on to a pole in such a way as to cause the veins in their arms to swel and the blood to flow freely. This pole was often painted red to hide the blood spatters and when it was not
in use, it was left outside to air. Around the pole were usually wrapped white bandages.
This red and white combination soon came to symbolize barbershops. Barbers and
surgeons were not properly separated into their special duties until the middle of the 18th
century, when surgery became a little more scientific.

What would you be afraid of if you were suffering from ARACHIBUTYROPHOBIA? - - Getting peanut butter stack to the roof of your mouth.

Why do we say "minutes of a meeting." - The phrase is not related to the measurement of time. It stems rather from the Latin minutus, meaning "small," since records of the proceedings are or were generally taken down in miniature, to be transcribed into a fair hand later.

How long can the body go on without water? - Ordinarily, no more than 10 days although the longest recorded time anyone has gone without water is 18 days. A loss of about 20 percent of the body's water level would result in certain and painful death.

The "corned" in corned beef has nothing to do with the cereal corn or that hard skiin growth. It actually means "preserved in salt." The salt pellets originally used to preserved this type of beef were called salt "corns," and beef preservd in this wa was called corned beef.

The royal name Jane has a jinx. Every queen named Jane has either been murdered, gone mad, imprisoned, died young or been dethroned.

A cubic inch of gold can be drawn into a continuous wire 43 miles long or beaten to form a film capable of covering 1,400 square feet. So thin that light passes through it.

Blood isn't always red as most people think. It is red only in the arteries when it leaves the heart laden with oxygen. But once the oxygen has been released throughout the body, blood absorbs carbon dioxide and other wastes and takes on a purplish blue color in the veins on its return journey to the heart. If you cut yourself, however, this blood in the vein instantly turns red due to the action of oxygen in the air.

Brand Names. Inventors who gave their names to profucts thry created: a) King Camp Gillete ( Gillete Razors); b) George Sefford Parker (Parker Pens); c) William Colgate (colgate toothpaste); d) Dr. Benjamin Franklin Goodrich (B.F. Goodrich tires); e) Levi Strauss (Levi's Jeans).

Sound travels about 1 mile (1.6 km) in five seconds.

Wherde did the word ROBOT come from? - From robota, the Czech word for "work" or "slavelabor."
Get the Thursday Thirteen code here!

The purpose of the meme is to get to know everyone who participates a little bit better every Thursday. Visiting fellow Thirteeners is encouraged! If you participate, leave the link to your Thirteen in others comments. It's easy, and fun! Be sure to update your Thirteen with links that are left for you, as well! I will link to everyone who participates and leaves a link to their 13 things. Trackbacks, pings, comment links accepted!

View More Thursday Thirteen Participants

Thursday Thirteen Tag
Posted by Cheerio :: 9:04 AM :: 27 Comments: