Thursday, May 22, 2008
What Fills My Day!!! (TT13 #12)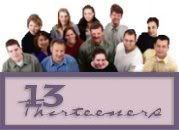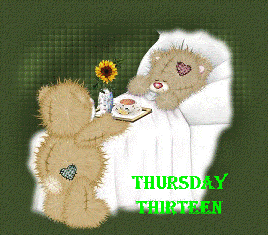 What really fills my day? Hmmm....a question that only I can definitely answer. Answers that can mean a lot of things. I know not all of you may be interested on what really fills my day but anyhow, I'm still posting it. Here they are:
What Fills My Day !!!!!
My grandchildren are the most wholesome part of my life.

The sweetest, for they are the freshest from the hand of God.

Funny, "weird", and mischievous.

They fill my world with joy and good humor.

I, as an adult, live my life with apprehension as to what my grandchildren would think of me.

A life of defense against their terrifying energy.

A life of hardwork to live up to their great expectations.

When tucked up in bed, you are draped with a sense of relief.

In the morning, I greet them with delight and anticipation.

I envy in them, the freshness of adventure and the discovery of life.

In all these ways, my grandchildren add to the wonder of my being alive.

In all these ways, they help to keep me young.

Although they may drive me crazy, tire me out the whole day, pull my strings to the end, push me to the edge of the cliff, they still are my two beautiful grandchildren and I'm glad to have them.

Get the Thursday Thirteen code here!

The purpose of the meme is to get to know everyone who participates a little bit better every Thursday. Visiting fellow Thirteeners is encouraged! If you participate, leave the link to your Thirteen in others comments. It's easy, and fun! Be sure to update your Thirteen with links that are left for you, as well! I will link to everyone who participates and leaves a link to their 13 things. Trackbacks, pings, comment links accepted!
View More Thursday Thirteen Participants
Thursday Thirteen Tag
Posted by Cheerio :: 8:39 AM :: 12 Comments: